Welcome to the Driver Wiki!
Welcome to the Driver Wiki! Our main goal is to provide as much information as possible on every single Driver game ever made. The only way we'll achieve this goal is if everyone pitches in together to help us grow! You can make a difference and have a huge impact just by helping us in any way possible!
There are 3,144 pages and 534 articles on this wiki!
We need all the help we can get, so start contributing to the Driver Wiki! All help is greatly appreciated!
What we need most
How you can help
Adding content
Talk and more...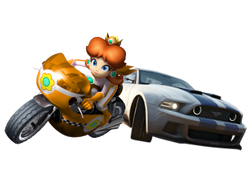 Blogs
Hello! Fan of the Driver franchise? Particularly interested in Driver: Parallel Lines? Well we have the Wiki just for you!
After what can be called a rec…
See more >